Analyzing aerosols from coal mines in Vietnam
A team of engineers and researchers from ISMO are back from Vietnam, where they went to collect aerosol samples near the open coal mine Nui Beo, close to Ha Long Bay.
This mission is part of a French-Vietnamese air environment monitoring project in the specific context of coal mine exploitation in northern Vietnam (Quang Ninh and Ha Long). The issue is strategic because coal is an essential energy resource for the development of Vietnam and the environmental and public health impact of its exploitation must be limited.
The ISMO scientists and their collaborators develop optical, spectroscopic and laser-based methods for LIDAR study of aerosols. The first samples brought back to
ISMO will be analyzed in the laboratory to study their optical and chemical properties to calibrate future LIDAR measurements.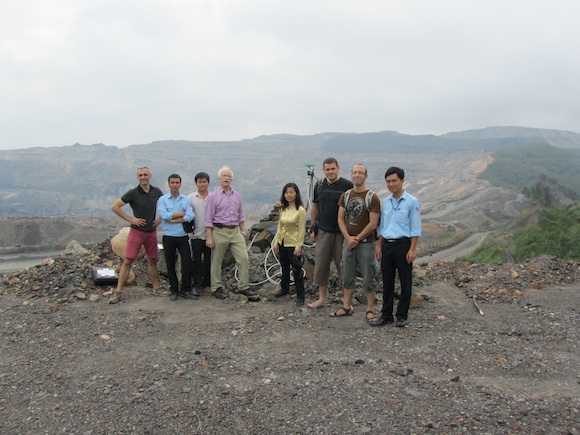 Early report of the aerosol sampling campaign - 2.2 Mb